When it comes to our valued NHS community, Karma is still playing it forward. As way to extend our thanks for all your incredible work, we have launched a discounted holiday stay at the historical Karma Salford Hall situated in the Vale of Evesham.
Essentially, this is our invitation for you all to take time out to rest, restore and recover! During the pandemic, Karma Group donated over 500 holidays to NHS workers as part of our 'Operation Recuperation' campaign to thank them for their incredible endurance.
And we're not done yet! This special package tailored to NHS workers is the ideal getaway for much-deserved downtime. Situated amid the lush English countryside, Karma Salford Hall is a 700-year old historical country retreat offering all the boutique amenities one needs to recuperate and replenish.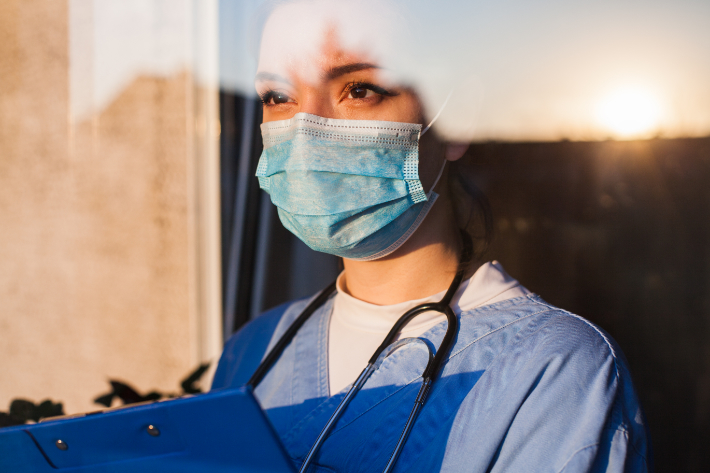 Rooms are beautifully appointed and spacious. There are 28 generous-sized ensuite- bedrooms – offering a variety of double and twin options. All this, plus Karma Salford Hall is dog-friendly too! While you are here, treat yourself to a restorative massage at Karma Spa. Be soothed by the finest therapists who deliver Asian therapies, detoxifying scrubs and warm oil massages.
Recline on comfy sofas around the fire with a glass of beautiful wine and enjoy quiet time as well as meet new people. There's complimentary high-speed WIFI throughout the hotel, plus the signature Ultimate Library for one to browse through timeless classics, local histories, and guest favourites. A games room features a 19th-century snooker table and an on-site traditional English Pub provides more fun respite.
Food-wise, Karma Salford Hall reigns above and beyond. Tempest Restaurant is renowned for its local, seasonal, and farm-to-table cuisine. nourish. Talented chefs prepare a blend of International, European and English favourites. Come afternoon and indulge in a quintessential traditional afternoon English tea!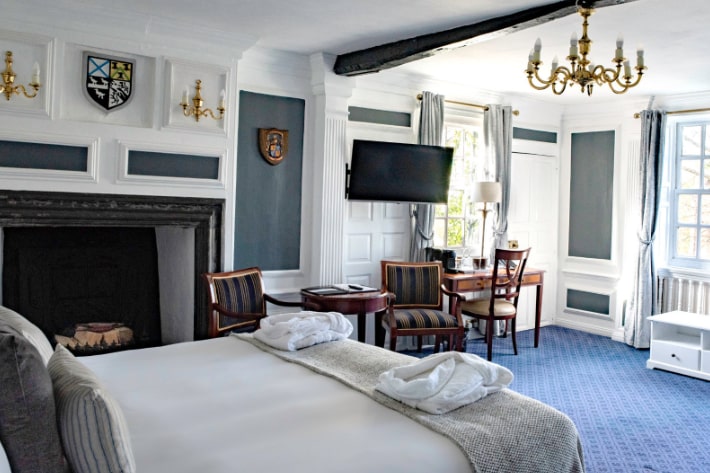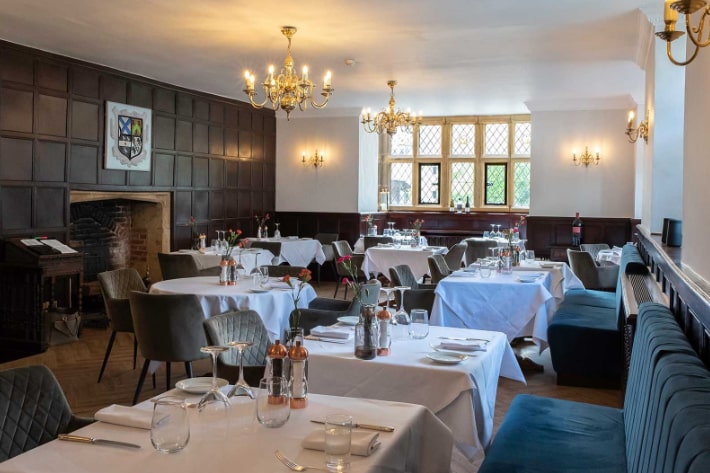 Rebalance in the great outdoors. The area is full of greenery and so much natural beauty. Enjoy walks through farms, fields and quaint villages. Breathe in the fresh air and allow yourself the space to return to equilibrium. Karma Salford Hall is rich with incredible history. Once belonging to King Henry VIII, still today it retains its time-honoured Tudor charm while offering modern comforts.
A short tour within a 20-mile radius takes in Shakespeare's regular stomping grounds, from Stratford on Avon (Shakespeare's birthplace), Henley-in-Arden to historic Kenilworth and War. Feeling tempted? In a nutshell, our team Karma Salford Hall are dedicated to ensuring you have a memorable stay.