We arrived at Karma Mayura on the 30/3/2019 & were greeted by your friendly staff with a beautiful cold drink & shown to our room by Perri. The accommodation was beautiful, very spacious & well appointed. We were very close to the pool & restaurant & looked very enticing.
On our way to Mayura we visited the Butterfly Park which was very beautiful & so interesting.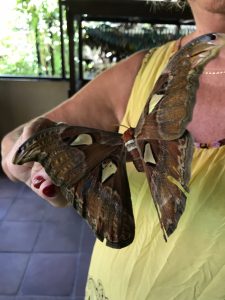 The resort had a meet & greet function for new guests & we met lots of other holiday makers who we had meals together & played cards with. We exchanged names & addresses & intend to catch up with back in Australia.
The staff were all very friendly who would go out of there way to assist in any way possible. This was especially so when we had to return to Australia due to a family emergency three days before our due date.
The staff were truly amazing assisting with changing our flights to Perth. Without their assistance I don't think we would have arrived back in time for Dorinda to be with her mother before her passing. For this we were very grateful & thank the staff so much for all their efforts.
We were driven to the airport by Peri, a delightful young man who got us there safely.
So once again thank you so much.
Regards
Mrs. Patricia Ann Kelly